Don't call Amy Okonkwo a post.
During the off-season, every player on the TCU women's basketball roster was asked to fill out a profile sheet to give their name and fill out other attributes.
Where it asked her to list her position, Okonkwo emphatically wrote, "positionless."
A small joking gesture that's actually more factual than not.
Although you'll likely catch her primarily play the four or five for TCU this season, her all-around versatility allows head coach Raegan Pebley to use her leading scorer literally anywhere on the floor. She can score down low, pop out to the 3-point line, take anyone on the opposing defense off the dribble and lead the fast break.
Is senior center Jordan Moore in foul trouble? Move Okonkwo to the five. Does junior guard Kianna Ray need a breather? Let Okonkwo handle the ball and initiate the offense. She's one of TCU's queens on a chess board.
"You can move them in any direction you want, and you can't win without your queen," Pebley said.
Because of that versatility, Pebley chose to deploy her go-to player in a unique way – exclusively off the bench. Okonkwo didn't start a single game during the 2017-18 season and finished as the Horned Frogs' leading scorer (14.4 points per game), was named the Big XII Sixth Player of the Year and helped guide TCU to its highest win total in 10 years that culminated with a WNIT semifinals run.
"Coming off the bench was a good idea in the sense that I can come off and give a good spark, give the team some energy and get us going a little bit more," Okonkwo said. "I didn't think it was any pressure. I was ready to go whenever whether if I started or not, that was never on my mind."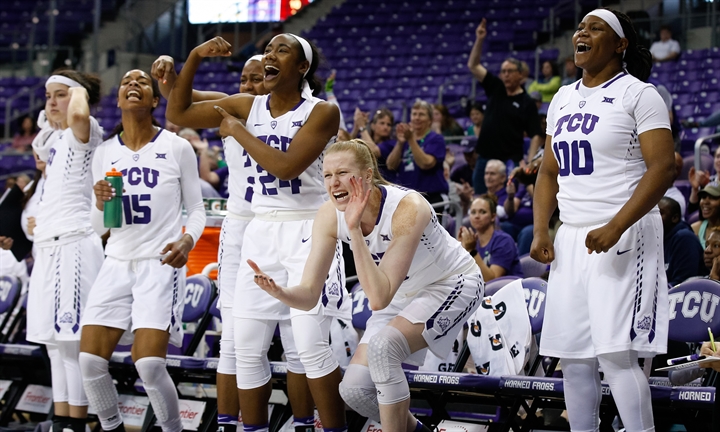 The California native being instant-offense off the bench wasn't initially the long-term plan. At the start of her junior year, she was still rehabbing an injury and didn't have the best of preseason camps because of it.
"She wasn't physically ready, wasn't in a flow with her teammates at the beginning of the year," Pebley said. "We had to kind of manage that a little bit early. Then she starts producing well off the bench and it was impacting, in a positive way, Jordan Moore."
Moore, the team's only true center, started off on a blistering pace averaging 15 points and eight rebounds and notched career-high point totals twice during the first 10 games of the season. All the while, Okonkwo was still filling up the box score in her role. Pebley knew that the team had a rhythm going that she couldn't mess up.
"Them kind of batoning back and forth with each other allowed Jordan to stay more aggressive, more fresh," Pebley said. "But we could also find those times where they could play together."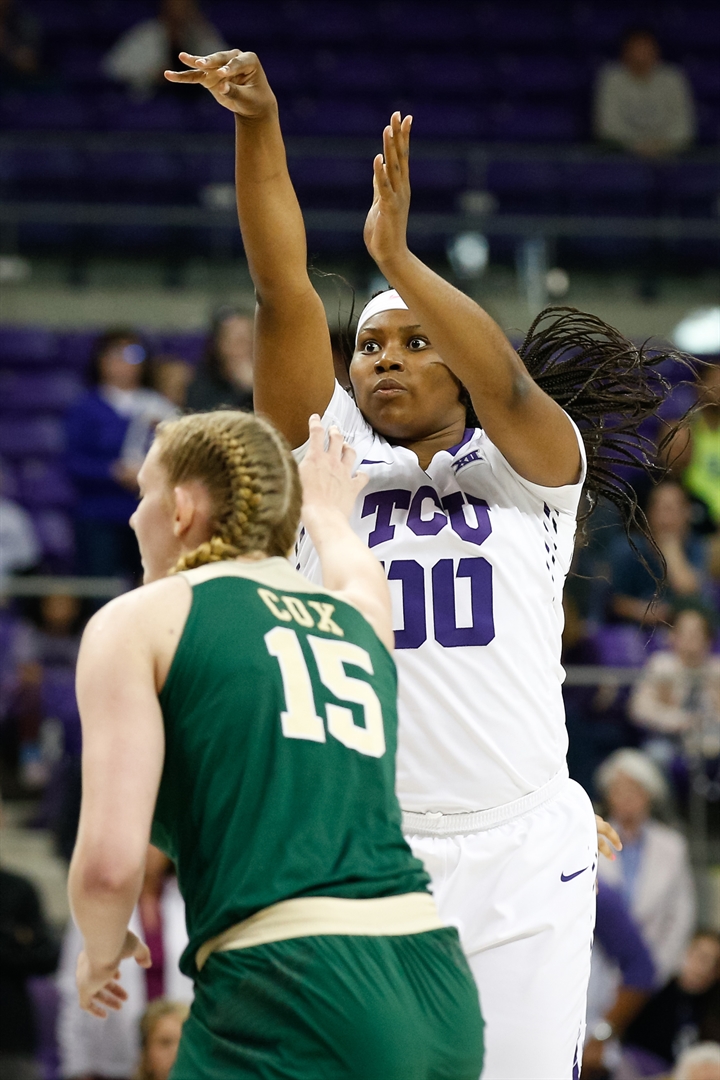 Perhaps the most notable about Okonkwo's breakout season was the fact that her production in all facets of the game increased, her efficiency shot up and she only played marginally more minutes. As a sophomore, Okonkwo shot 49.8 percent and averaged 10.2 points per game in 18.3 minutes. Last season, she upped her point total to 14 and shot over 50 percent from the floor and 38.9 percent from 3-point range while only playing on average a minute more per game.
Okonkwo said that sitting out her sophomore season after transferring in from USC, her sophomore year definitely felt like coming back after a year of being off the court. Her junior season felt like a true progression. Pebley and the staff then created the space that allowed her to focus her creativity in a similar way to Zahna Medley a few years prior.
"She utilizes that foundation to be able to platform her into creative moments, we don't micromanage her creativity," Pebley said. "We try and put her in positions to utilize it as she needs to, and her instincts let her."
For as ranging and unpredictable as Okonkwo's game is, one thing always stays the same off the court – her PartyNextDoor playlist.
Before every game, Okonkwo makes sure she has time to vibe out to the Toronto R&B artist to get herself in the right focused mindset.
"I can do the hype stuff, but I have to listen to my PartyNextDoor and get myself calmed down," Okonkwo said. "I feel like I play my best when I slow everything down and I'm calm. If I'm in a frantic mood, I feel like I'm anxious and I won't perform like I know I can."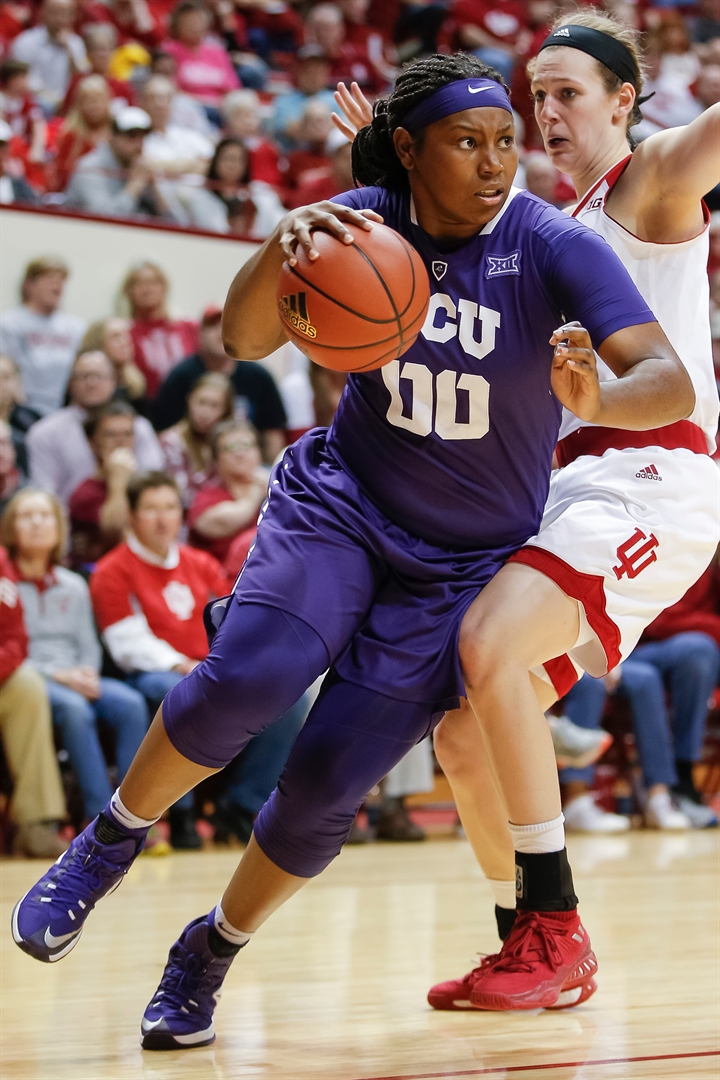 Okonkwo's senior year could be her biggest yet and TCU's too. The Horned Frogs have NCAA Tournament aspiration, a goal they haven't achieved in nearly a decade.
They have the tools for a team that brings back a bulk of their production a year ago (TCU returns seven of its 12 players who gave them the most minutes). For Okonkwo, the WNBA is a realistic possibility, but whether it's playing professionally or starting a coaching career, wherever she lands after this season, her current head coach already knows how it'll turn out.
"Not only is she successful, but whoever brings her in, they're going to be successful too," Pebley said.