This story will appear in the Fall 2020 Dave Campbell's Texas Basketball preview magazine. Click here to order the magazine.
When Jared Butler got the text to come down to the meeting room at the team hotel, he didn't think much of it. Why would he? Baylor was set to face off against Kansas State in the Bears' first Big 12 Tournament game. It's normal to make adjustments and motivation was off the charts.
Despite posting the best regular season in program history and ranking as a top-five team, Baylor fell just short of winning the Big 12 championship. This was one last chance to do it and get ready for a March Madness run. But when Butler walked in, the mood was nothing like he expected. It wasn't the anticipatory buzz of a pregame scouting session. It was somber.
"Pack your bags," Baylor coach Scott Drew told his players after they gathered. "We're heading home. The Big 12 Tournament is canceled."
The news was disappointing, but not completely unexpected. Utah Jazz center Rudy Gobert tested positive for COVID-19 one night earlier, which sent shock waves through sports. The Big 12 Tournament banned fans from the Sprint Center the night before. Taking it the next step wasn't completely shocking.
"I just remember the silence — a lot of silence. A lot of guys were trying to act tough and act like they weren't hurting, but I know everybody was hurting. It was something I'll always remember, a very sad moment." - Tristan Clark
Butler and his roommate, graduating senior Obim Okeke, trudged back to their hotel room and packed. They were ready to spend five days in Kansas City, Mo., but the trip lasted just one night. Okeke turned on ESPN as they both packed and coverage of the coronavirus outbreak dominated the headlines.
Suddenly, the breaking news graphic flashed on the screen. The NCAA Tournament was canceled for the first time ever. There would be no bracket, no Final Four, no trophy to hoist. The best team in Baylor history was finished.
"It was just super surreal," Butler said. "It was almost like when Kobe died and you were just like, there's no way this is happening. No way this is real."
Drew soon called his team down to the hotel meeting room once again and confirmed the news in a devastating final exit meeting. He tried to keep it together, but struggled to find any words.
"I just remember the silence — a lot of silence," forward Tristan Clark said. "A lot of guys were trying to act tough and act like they weren't hurting, but I know everybody was hurting. It was something I'll always remember, a very sad moment."
Everyone's minds were racing. How could they cancel March Madness, isn't that how the NCAA makes its money? Is this the last time this team will ever be together? Are Freddie Gillespie, Devonte Bandoo and Okeke's college basketball careers over? No one seemed to have words. How could they?
Okeke — a former walk-on turned vocal leader — lightened the mood. He told his teammates that this was a celebration of what the team accomplished, not a funeral. If Kansas State wanted to meet out back and play, let's do it. Since Baylor was No. 1 the longest, why not just call themselves national champions? But in the back of his mind, he knew this was the end.
"We didn't win the Big 12; we wanted to get a banner," Okeke said. "That was the best regular season in Baylor history. We wanted to end it right."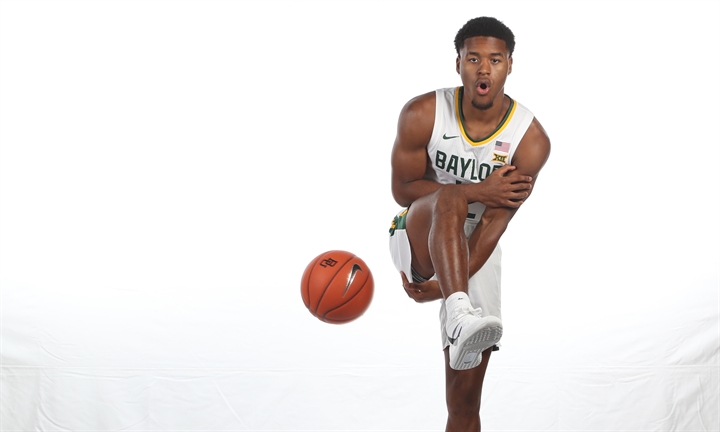 When Scott Drew took over the task of dragging Baylor basketball from the depths in 2003, there was no way he could have known that he would even own the hallways in Waco nearly 20 years, much less that he would be putting together a quiet Hall of Fame resume.
After reaching a pair of Elite Eights in the early 2010s, whispers around the Big 12 were that Drew was nothing more than a fancy recruiter without the Xs and Os chops to compete. He then coached Baylor to the Sweet 16 in 2015 behind no-namers-turned-NBA-players Taurean Prince and Royce O'Neale.
Then, the talk was that his style had a ceiling. Drew responded by reaching No. 1 in 2017 for the first time in program history. Then they said Drew was too reliant on his attacking 1-3-1 zone, which he used 90 percent of the time in 2015 for the program's best defense. The 2020 squad was even better behind 98 percent man-to-man.
"You know how they say you can't teach an old dog new tricks? Well that's not Coach Drew," guard MaCio Teague said. "Probably because of his desire to learn. He's a student of the game."
Thirty head coaches have cycled through the current Big 12 schools since Drew took the job at Baylor. Only Kansas coach Bill Self — already a Basketball Hall of Famer — has lasted the test of time.
Drew credits his assistants and players. Assistants and players point the finger squarely at him. Regardless, the slow-but-steady juggernaut rose until it was unavoidable.
"Especially the way Baylor was when Coach Drew got there, no one realizes how hard he works," said Okeke, now a graduate assistant. "I feel like he doesn't get the respect he deserves."
But for all the success, there is one glaring hole on Drew's resume: A Final Four.
Baylor's 2020 team was built to be Drew's magnum opus. The Bears ranked No. 1 in the country for five straight weeks, the longest streak by any program since 2015. Baylor won 23 straight games, breaking a Big 12 record held by Paul Pierce's 1997 Kansas Jayhawks.
"After every practice and every workout, we said 'Atlanta' because that was our goal, to make history," Clark said. "Throughout the year, that was our goal — get to Atlanta, get to Atlanta, get to the Final Four."
The 26-4 regular season record was the best in program history. To find a season with a better winning percentage, you have to go back to the Taft Administration, just a few months after dribbling was legalized. All five starters earned All-Big 12 nods, the first to accomplish that feat ever. Needless to say, this was a special team.
"There were so many guys on this team that just took great pleasure in watching their teammates be successful and celebrated it," said associate head coach Jerome Tang, who players describe as more of a brother to Drew than assistant after 17 years paired in Waco. "When you get guys celebrating success, it makes the person who was just celebrated want others to be successful too."
The Bears picked up wins against No. 17 Villanova, No. 12 Arizona and No. 18 Butler in non-conference play before handing No. 3 Kansas its worst home loss in two years, the first Baylor win at Allen Fieldhouse ever.
Later in January, Baylor traveled to face off against preseason top 10 Florida, whose only home loss to that point was to No. 5 Florida State. Early in the game, the All American Butler was forced to the bench with his second foul and Baylor trailing. Instead of crumbling under the pressure, Teague and Big 12 sixth man of the year Devonte Bandoo combined for 18 points to close the period to spearhead a 25-10 run. When Bandoo and Teague came back to the bench to celebrate at halftime, Butler was the first player out on the court celebrating with them.
"I think it was just the right group of guys," Clark said. "We all meshed well. We all had the same agenda. We were all hard workers. Guys just love the game of basketball, love winning, love competing. When you have a whole team of guys like that, everybody just feeds off each other."
Naturally, the roster also pulled together many of the lessons that Drew learned over his first 15 years. The Bears didn't have a single 5-star recruit on the roster. Instead, it was a borderline top-100 player competing for national player of the year, a former Division III walk-on anchoring one of the nation's best defenses and transfers dominating the guard spots.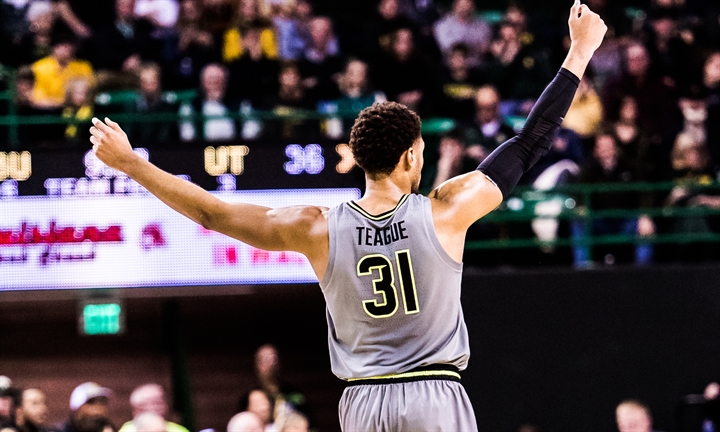 "I think we all had to check our egos at the door," Butler said. "We all knew that everybody on the team was good. Even in practice, it was extremely competitive and you knew everybody on the team was good. We held everybody to the same standard whether you shot the most or played the least."
Curtains came early for the 2020 iteration of Baylor basketball, but the untimely end only led to rumblings — could the 2021 team be even better?
Gillespie and Bandoo were integral players for the Bears, but there are replacements on the roster. Underclassman Flo Thamba and newly eligible UNLV transfer Jonathan Tchamwa Tchatchoua are built similarly to Gillespie. Presbyterian transfer Adam Flagler will fit in seamlessly at guard. Plus, Clark was an preseason All-America candidate who never fully recovered from his injuries. Now, he's fully healthy.
The last domino to fall came in August. Jared Butler and MaCio Teague both declared for the NBA Draft to have their games evaluated. After some productive feedback, both are back for their final seasons — and Baylor now has the best top-to-bottom backcourt in America.
"Now that we have [Teague and Butler] back, we're loaded with guards," Okeke said. "If we had one of them back, I think we could have won it all. Now that we have both of them back, I think it's really scary for a lot of teams."
Expectations are through the roof. Butler is an early contender for national player of the year. Forward Mark Vital will contend for national defensive player of the year. Most outlets project Baylor as the No. 1 team in the nation and maybe even national championship favorites — VegasInsider has the feisty Bears tied with Villanova for the top spot at 8/1 odds. No one is looking past Baylor University.
"Last year, we didn't know what we were getting into," Butler said. "This year, we know what we expect of ourselves and our team. It definitely adds a lot of pressure, but playing every team with a target on your back? That's extremely fun to me."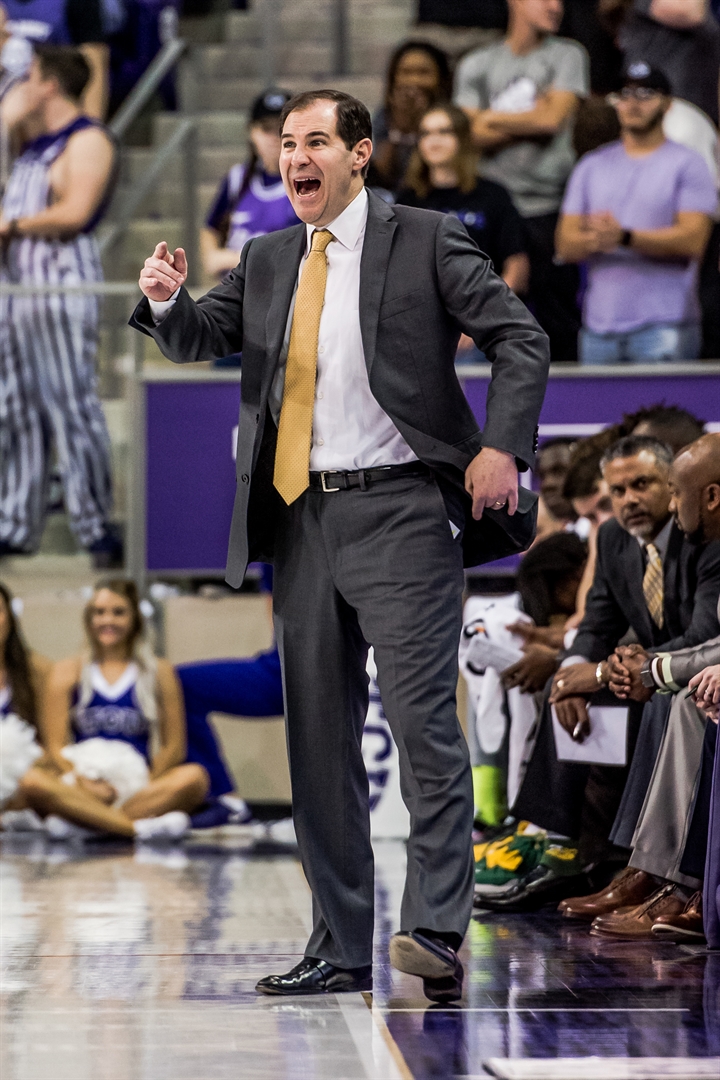 For Drew, this comes as another chance at establishing his place among the elite. Drew is already the winningest coach in Baylor history by a mile. He's a mainstay on lists of the best to not make the Final Four and best coaches under 50 — though his boyish face hides a veteran coach who hits the milestone on Oct. 23. Now — like Mark Few at Gonzaga and Bo Ryan at Wisconsin before him — he must climb that final mountain.
"Definitely perception-wise, making the Final Four is a whole 'nother level," Drew said. "Sweet 16s and Elite Eights are great, but making Final Fours is what every player dreams about."
There's no question, the pandemic stretching to the fall has been a damper. The Bears are still working to get enough players in the gym to play 5-on-5 in practice. The protocols that have put football in jeopardy are even more confusing for a basketball roster that reaches 13 scholarship players deep. That's where Baylor's depth will really pay off as what will be a painfully unique season gets underway on Nov. 25.
"I think every team in America is extremely motivated just to try and play basketball," Tang said. "I just feel we have really competitive guys. They just want to compete. I'm excited to see what happens with this team. No one has higher expectations for the team than they do for themselves."
Not many teams in sports get a second chance. In college basketball — one of the most transient sports there is — the opportunities are even rarer. There is one big difference between last year and this year though.
The new huddle chant? Indianapolis.
"On paper, to me, we're the best team in the country," Clark said. "It's different when the lights on come on, but we have a great chance of making history here at Baylor."
Click here to order the 2020 Dave Campbell's Texas Basketball Preview magazine.