Texas Tech head coach Krista Gerlich's relationship with Lady Raiders stretches back far longer than August of 2020, when she was announced as the newest head coach at the school.
It stretches back longer than her time as an assistant coach at the school in the mid-2000s under head coach Marsha Sharp. In fact, it even stretches back farther than her time as a legendary player for the Lady Raiders, who she helped lead to the 1993 NCAA title as the team's starting point guard.
Gerlich, who grew up in West Texas and starred at Sudan and Spearman High School, winning a state title with Sudan in 1987, recalls watching Tech when she was growing up. In fact, Gerlich — a three-time All-Southwest Conference player and one of three Lady Raiders to have her jersey retired by the school — says that playing in front of her friends and family was a major draw when she was deciding where to play college basketball, though the team's upward trajectory at the time also played a key role.
Now, Gerlich is back at her alma mater and is trying to recreate that same trajectory and to get the program back to the heights they achieved under Sharp's watch.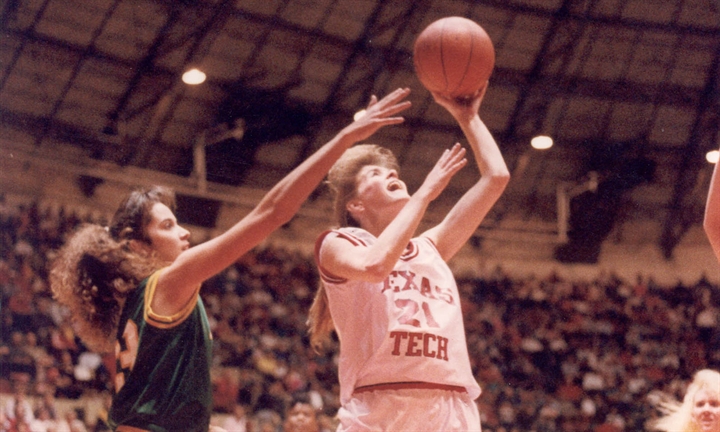 "I'll be honest: When I left 14 years ago, I don't think that I really thought that I would be able to have an opportunity to return, and the fact that I have has been worth the wait. It's prepared me."
It's no secret that the Big 12 Conference has been dominated in recent years by the Baylor Lady Bears, who've won the last 10 regular season Big 12 titles. The conference was made even tougher this year when Vic Schaefer — who took Mississippi State to consecutive national championship games in 2018 and 2019 — became the new head coach of the Texas Longhorns. It seems like a monumental task for any other team to break into the upper echelon of this conference, especially a Texas Tech program that's currently at a crossroads. Despite posting their first season over .500 since 2012-13, it's difficult to get a read on the Lady Raiders ahead of the 2020-21 campaign. Their best player last year, Brittany Brewer, graduated and now plays for the WNBA's Atlanta Dream. Four players transferred from Tech this past offseason.
But Gerlich believes that her program is positioned for future success.
"We didn't come here to be third," Gerlich said. "We didn't come here to be mediocre. We came here to be the best."
Gerlich's past coaching experience suggests that she's up to that task. At UT-Arlington, Gerlich took over a program that had gone 79-101 under Samantha Morrow from 2007 to 2013. Gerlich's team struggled to a 4-25 finish in her first year with the Lady Mavs, but she ultimately led the program to three 20-win seasons and left the school as the winningest coach in program history. Last year, she gave the school their first win over a Power 5 opponent since 2006 with a win over Kansas State.
Gerlich is also no stranger to coaching in West Texas and to recruiting in the region. She was the head coach at West Texas A&M for seven seasons, where she won three Lone Star Conference championships.
Returning to Texas Tech returns Gerlich to a region of the state that's long been a hotbed of women's basketball talent, something Gerlich attributes to the strong coaching legacy in West Texas. From the great high school coaching to the decades-long success of the Wayland Baptist Flying Queens under Harley Redin to current college coaches like Abilene Christian's Julie Goodenough and Lubbock Christian's Steve Gomez, Gerlich attributes the love and appreciation that girl's and women's basketball receive in West Texas and, in particular, the Panhandle to the strength of the coaches in the area.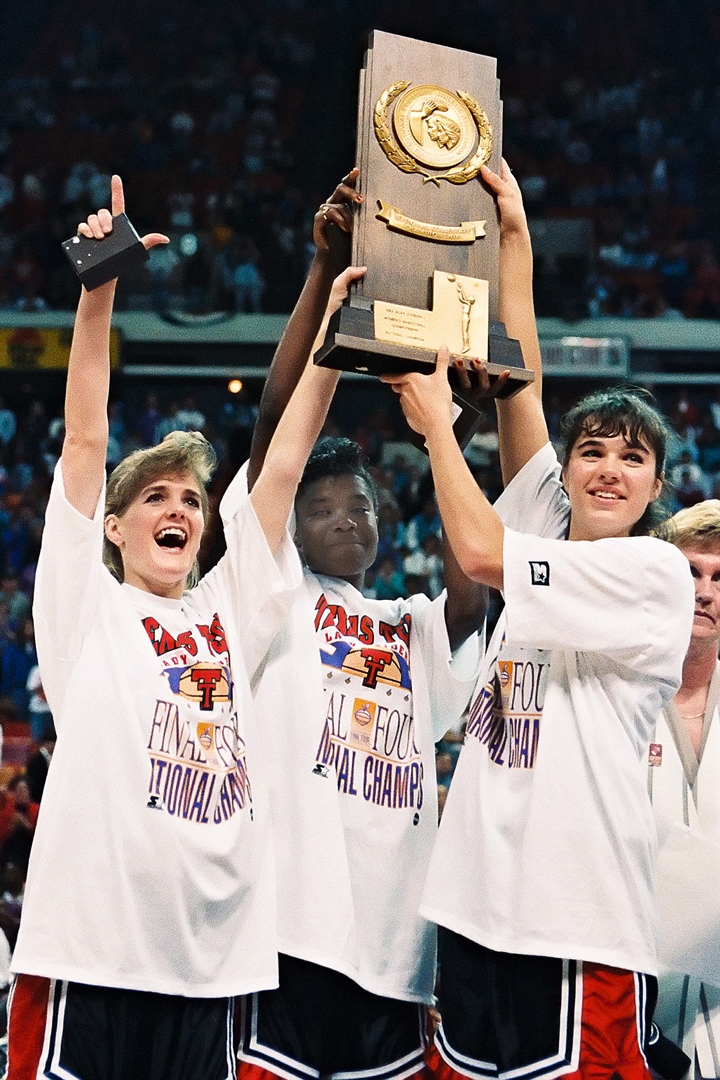 Texas Tech's 1993 championship team was built off of local talent, with five of the key players hailing from West Texas, including Gerlich. Recruiting has changed since then, which means Gerlich won't necessarily have to draw from the local pool, but her experience playing in and coaching in that region has to be considered a plus.
When asked about the keys to getting the Lady Raiders back to national prominence, Gerlich stressed the importance of recruiting.
"Gerlich has been outstanding as a head coach at both UT-Arlington and West Texas A&M, and her track record as a student-athlete at Texas Tech speaks for itself," Texas Tech Kirby Hocutt said during the announcement. "I believe that she is the right person to lead our women's basketball team and I am excited to see what she and the Lady Raiders accomplish in the seasons ahead."
Unfortunately, we won't get to see Gerlich's recruiting prowess in action for at least a year, as she took over the program after the 2020 class had been signed. Gerlich's first season could be a struggle, but as she said, it's a process. At UTA, Gerlich was able to immediately make waves with her first recruiting class, signing Rebekah VanDijk — who set the schools' all-time rebounding mark — and Cierra Johnson — the only Lady Mav to win Sun Belt Player of the Year. Gerlich's proven herself to be a strong recruiter, and her 2021 recruiting class will be a huge stepping stone on the Lady Raiders's path to Big 12 contention.
She'll look to use that recruiting prowess to build a new legacy with one of the most successful programs in the state's history, which is one of four Texas schools to ever win an NCAA Division I Women's Basketball championship.
"Texas Tech gave me so many great moments and great memories," Gerlich said. Now, she'll look to create more of those great moments and memories as she takes the reins of this Lady Raiders program. And while the word "rebuilding" has been thrown around plenty to describe the task ahead of the Tech legend, every previous stop of her coaching career suggests that that rebuilding process won't take as long as anyone thinks.