PRE-ORDER YOUR DAVE CAMPBELL'S TEXAS BASKETBALL MAGAZINE HERE!
One of the most inspirational stories in recent sports memory, Andrew Jones has become the face of Longhorn Basketball.
After successfully and courageously battling Leukemia and returning to the court in All-Conference fashion, the Irving native is now the elder statesman for Chris Beard's first year in Austin where expectations are higher than ever. Jones' decision to return to Texas sparked a renewed energy surrounding the program after what was a disappointing end to 2020-21.
Jones becomes the first Texas men's basketball player to grace the cover of Dave Campbell's Texas Basketball Magazine and second player ever from Texas following Brooke McCarty in 2017-18.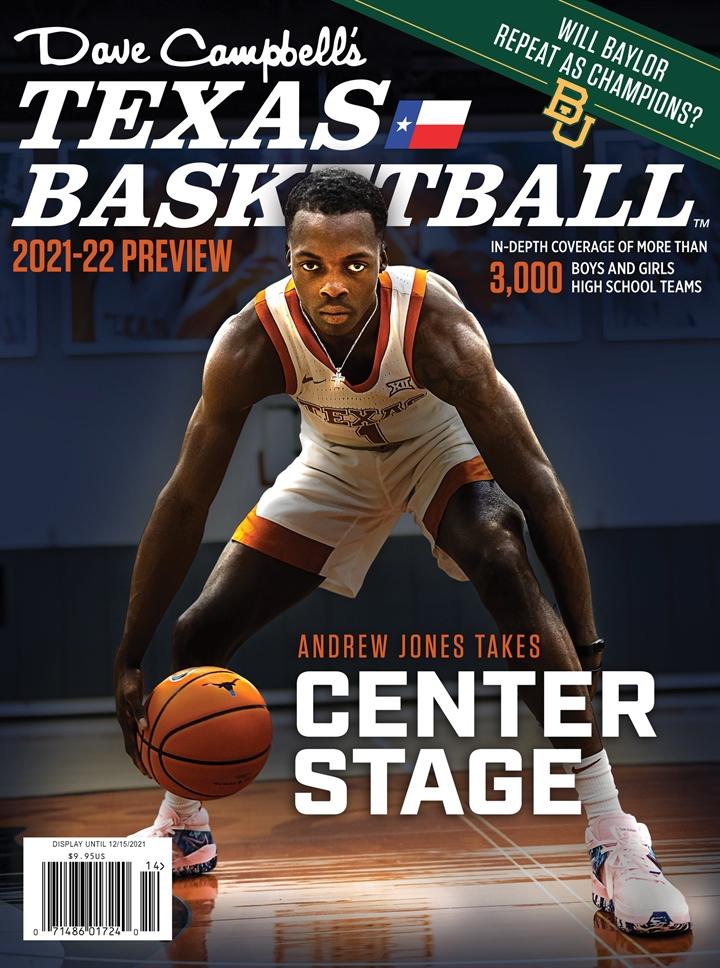 "Andrew Jones' story is one of that resonates with many," managing editor Ishmael Johnson said. "His decision to return for one more season was an opportunity for us to properly highlight his journey and it was only emphasized by the hype surrounding the program bringing in one of the best coaches in the country.
"Big thanks to Scott McConnell from Texas Athletics and Andrew Jones who were a joy to work with."