The landscape of women's college basketball in Texas is undergoing an evolution. From conference realignments to coaching changes, fans of the sport will have a few new things to get used to in the 2022-23 season. Nonetheless, the outlook for the upcoming season will include some familiar themes.
With the extra year granted to athletes affected by the COVID-19 pandemic in 2020-21, some schools will have fifth- and sixth-year players available. Furthermore, with loaded rosters, Texas and Baylor still command respect nationwide. In any case, the season promises to be an intriguing one.
Top Five Texans Across the Nation

| | |
| --- | --- |
| 1. Deja Kelly, North Carolina – Duncanville | The former Duncanville star and 6A state champion had a breakout season in Chapel Hill last year averaging 16.5 points per game as a sophomore. Kelly's poised for a potentially All-American season this time around as UNC's leading returning scorer. |
| 2. Endyia Rogers, Oregon – Bishop Lynch | A two-time All-Pac 12 selection, Rogers was Top 10 in the conference in scoring averaging 14.3 points per game and third on the team in rebound (4.2 per game) after coming in from USC. |
| 3. Harmony Turner, Harvard – Mansfield Legacy | The former Mansfield Legacy star is lighting up the Ivy League. As a freshman, she was named the conference Rookie of the Year and averaged 15.9 points per game and 6.5 rebounds. |
| 4. Jordyn Merritt, Florida – Plano | The DFW native was named to the All-SEC Freshman Team her first year in Gainesville and she took her game to another level last season averaging 10.1 points per game and 5.2 boards. |
| 5. Ashlon Jackson, Duke – Hardin-Jefferson | The highest-rated recruit out of Texas in the 2022 class, Jackson heads to Durham as a McDonald's All-American and a Jordan Brand Classic participant. |
Is there a new sheriff in town?
Back in 2017, when Texas beat Baylor in an overtime contest late in the regular season, the Bears got revenge a few weeks later prompting former head coach Kim Mulkey to proclaim, "for all those naysayers out there, there's not a new sheriff in town yet." Fast forward to last season, with Mulkey gone after taking a job at LSU and Vic Schaefer leading Texas in a historic campaign, and times have changed.
After finishing the season with a 29-7 record and at No. 6 in the final 2021-22 AP Poll, Texas is poised for another outstanding season. Dynamic guard Rori Harmon returns after earning Big 12 Freshman of the Year and averaging 11.4 points per game. While the team lost leading scorer Aliyah Matharu to the transfer portal and Joanne Allen-Taylor to graduation, Texas gained some heavy hitters that will make up for the losses.
Shaylee Gonzales arrives from BYU with two years of eligibility after averaging 17.7 points, 5.6 rebounds, and 4.1 assists per game. The guard is No. 10 on BYU's all-time scoring list. Khadija Faye is an in-state transfer from Texas Tech. Faye earned 6.0 points, 5.5 rebounds, and 1.2 blocks per contest in her two years with the Red Raiders. Taylor Jones returns to her home state after playing for two years at Oregon State. While she had a shortened season in 2021-22 due to injury, she started nine games, averaged 12.4 points and 6.9 rebounds per contest, and shot 64.9 percent from the floor.
Sonya Morris leaves DePaul as No. 8 on the school's all-time list for made triples. She has one year of eligibility as a graduate transfer.
With this level of talent, it should be no surprise if Texas repeats as the Big 12 Tournament champions and makes another deep run in the NCAA tournament.
Baylor reloads with transfers

Second-year Baylor coach Nicki Collen has her work cut out after losing three top players to graduation, including two top ten picks in the 2022 WNBA Draft: NaLyssa Smith and Queen Egbo.
Nevertheless, with incoming transfers from elite programs such as Dre'Una Edwards, Baylor should land among nationally ranked teams for the duration of the season. Edwards became a household name when she hit a game-winning trey in the final of the SEC tournament to lift Kentucky over No. 1 South Carolina in a historic win that sent shock waves across the conference. She was the team's second-leading scorer averaging 16.85 points per match and 8.38 rebounds per game.
Edwards joins forward Erika Porter from Illinois, guard Aijha Blackwell from Missouri, and guard Jana Van Gytenbee. In addition, Baylor signees Ysabella Fontleroy and Darianna Littlepage-Buggs were selected Gatorade Player of the Year in Missouri and Oklahoma, respectively.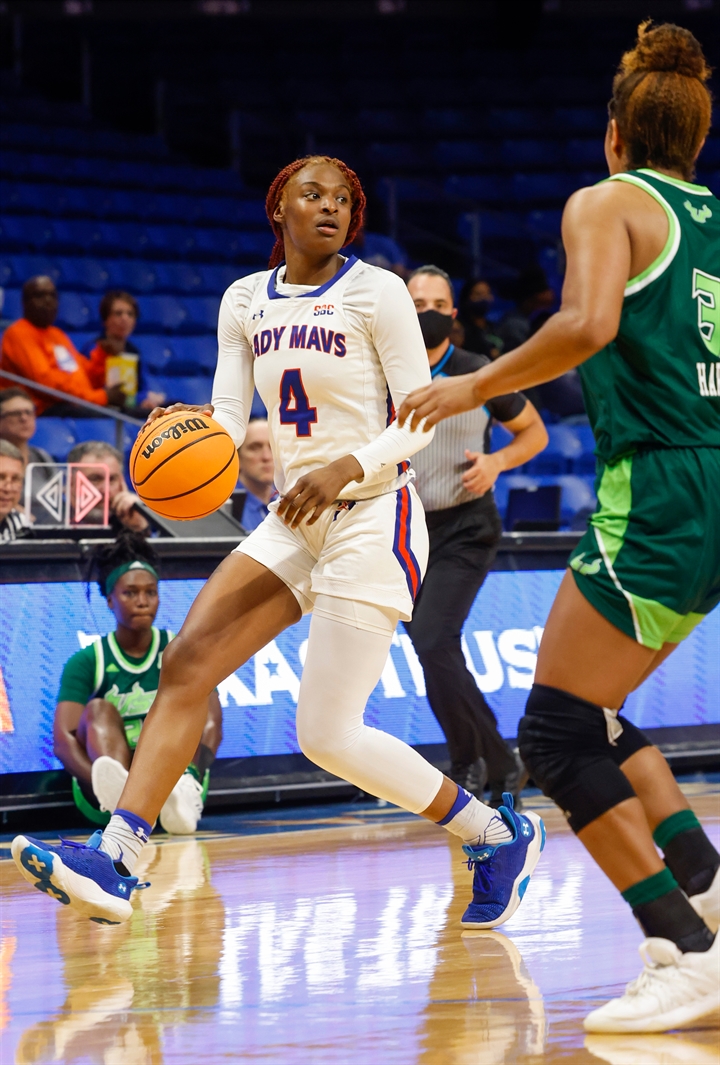 UT-Arlington on the rise

Since taking over the reins at UT Arlington in 2020, Shereka Wright, the 2022 Sun Belt Conference Coach of the Year, has been nothing less than impressive. The team finished last season with a 20-8 record and won the Sun Belt Tournament Championship, which earned the Mavs their first auto bid to the NCAA Tournament since 2007.
With leading scorer, forward Starr Jacobs returning and an influx of transfers, the Mavs look to continue their success. Jacobs averaged 21.0 points per game and was named the Sun Belt Player of the Year and the league tournament MVP.
UTA has three transfers that Wright expects to make an impact this season. After four seasons at Arkansas State, guard Jireh Washington joins the Mavs. She averaged a career-high 14.3 points per game on .586 shooting her senior year. Kayla White is a local transfer who played four seasons at SMU where averaged double-digits in scoring every season including 13.2 points per contest her senior year.
San Diego State transfer Kamaria Gipson played two seasons for the Aztecs with 30 starts averaging 3.1 points and 3.9 rebounds per game. The center will be available to play immediately.
UTA is now a member of the Western Athletic Conference after leaving the Sun Belt.
A legend retires and the Joni Talyor Era begins

Gary Blair's humble beginnings as a high school coach in South Dallas and his legendary tenure at Texas A&M made him a well-known face in the state and around the country. The Aggies hit it out of the ballpark with a successor to the charismatic hall-of-famer with Joni Taylor. Coming from Georgia, the 2021 SEC Coach of the Year hit the ground running, adding several transfers and ranked recruits: guard Tineya Hylton (Georgia); high school national champion and All-American forward Janiah Barker; and Georgia Gatorade Player of the Year, guard Sydney Bowles.
Stephen F. Austin continues its winning ways

With six straight 20-win seasons and two straight NCAA tournament appearances, Stephen F. Austin should not be underestimated. Led by head coach Mark Kellogg, the WAC regular season and tournament champions return third-leading scorer and rebounder in guard Zya Nugent.
The team adds 6-4 forward/center Skye Mason, a prep standout from Australia who averaged a double-double in her senior year.
Teams to watch

Abilene Christian looks to have another winning season as it returns its third-leading scorer and adds three key transfers, including Aspen Thornton (Ouachita Baptist), last season's top scorer in NCAA Division II.
After a fairly successful 2021-22, Texas A&M-Corpus Christi adds five signees, mostly from junior colleges, who should help the team have another winning season.
The newcomers to Division I and impending conference changes

The number of Division I women's basketball programs in the state expanded with the addition of Tarleton State and Texas A&M-Commerce. Tarleton completed its second year of transitioning to DI with a 16-13 record and an 8-10 mark in the Western Athletic Conference. Texas A&M-Commerce became a member of the Southland Conference in July 2022 and begins its reclassification from DII to DI this season.
This season Lamar will compete in the Southland after leaving the WAC. Texas joins the SEC in 2025, putting Schaefer back in the conference where he held his first head coaching gig at Mississippi State. Houston will join the Big 12 in 2023 along with three other teams (BYU, Cincinnati, and UCF). North Texas, UTSA, and Rice are set to join the American Athletic Conference that same year, while Sam Houston State will leave the WAC for Conference USA.