If you're a reader of the Dave Campbell's cinematic universe, you're probably familiar with Mike Craven's Texas 47 piece over on the football side. If you aren't, then here's the quick gist of it: a tiered ranking of all the programs in the state. But because I'm not as up on things beyond the Division I level, this'll focus exclusively on the 25 Division I teams. Maybe we'll check in once a month or so with this and see how things changed. Anyway, let's get to tiering.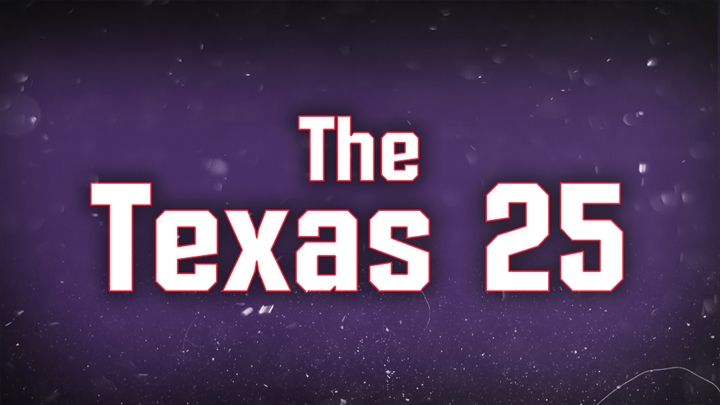 National Title Contenders
Well, uhh...this is awkward. Texas and Baylor might play their way into this tier as the season goes along, but both have had shaky starts to the campaign. South Carolina and Louisville are the favorites right now in the country, while a handful of teams are competing for the other spots in the top five. The Bears and Longhorns aren't currently among those.
Conference Contenders
Baylor (3-1): Aijha Blackwell's injury puts the Bears in danger of losing the Big 12 regular season title for the first time since 2010, but it's still a little too early to write this team off.
Houston Christian (1-2): The Huskies have been blown out twice by ranked teams and have a blowout win over a non-Division I opponent. Because we don't really have data on this team against teams near its level, we'll leave them where they were in preseason.
Rice (4-0): Rice has four wins, all by double-digits. They look like Conference USA favorites.
SFA (3-1): A reloaded SFA team's only loss is to Rice, and that loss looks better and better with each Owls victory.
Texas (2-3): Look, the Longhorns may have already lost three games, but that doesn't mean anything in conference play, at least as long as Rori Harmon is back by then.
Texas A&M Corpus Christi (2-2): Like HCU, it's hard to judge this team yet because of its schedule. It's won the games it should and lost the ones it should.
UT Arlington (2-2): The Mavs might fall out of this tier soon—not necessarily because of anything they've done, but because there might be a gap developing between them and SFA.
Stock Rising
Texas State (3-1): The Bobcats have played two games against Division I teams, beating Sam Houston by five and losing a close one to a good UTEP squad. They've also dominated against their two non-DI opponents.
Texas Tech (3-1): Yes, Texas Tech lost to a SWAC team, but they also took down previously unbeaten Colorado and are now 3-1.
UTEP (4-0): UTEP is undefeated, even though it took overtime to beat Texas State. I was worried that losing Katia Gallegos to the transfer portal would doom this team, but they just keep winning.
UTSA (1-2): Can a team under .500 be rising? Sure, when the losses were close losses to a good SFA team and a Big 12 program (TCU). The Roadrunners look more competitive than they've been in awhile.
Steady
Abilene Christian (2-2): The Wildcats are 0-2 against Division I schools, but considering those were Rice and UTSA and both were road games, I'm still mostly in on the Wildcats being an above .500 team in the WAC
Lamar (2-1): Lamar lost to Baylor as expected, but the team beat a strong Prairie View team last week.
Prairie View A&M (3-3): The Panthers have played hard, including falling by just three to Lamar, but they also have two blowout losses to Pac-12 teams. Still, this team looks like it can contend for a high finish in the SWAC.
SMU (2-2): The Mustangs almost took down Baylor, but the Bears also lost Aijha Blackwell to injury early in that one.
Tarleton (3-1): Sure, there's an 84-48 loss to Vanderbilt. But there's also a 10-point win over the College of Charleston on the team's resume. They still look like a solid WAC program.
TCU (2-2): The Horned Frogs have played like a .500 team so far, beating the two teams they're better than.
Texas A&M (3-1): The Aggies are 3-1, but the schedule hasn't been that tough, and the one loss was a 71-52 defeat against Duke. Texas Southern also played this team a little too close for comfort.
Texas A&M-Commerce (1-3): A three-game losing streak isn't ideal, but the Lions only lost to UT Arlington by three, plus played Houston close. This is a team that could move up quickly in these rankings once conference play arrives.
UTRGV (2-3): The Vaqueros are 0-3 against Big 12 programs, but you can't really expect them to beat those teams. They're defeated McNeese and Northern Colorado, which are the kind of games they should win.
Stock Falling
Houston (1-3): Rough start for the Cougars, whose only win is over A&M Commerce. The offense, expected to be a strength of the team, has shot just 30.9% from the floor.
North Texas (1-2): The Mean Green are 0-2 against Division I opponents and were blown out 80-49 by SFA.
Sam Houston (1-3): The Bearkats lone win was against Jarvis Christian, and they lost 90-51 to Tulane last time out.
Texas Southern (0-5): The Tigers are the state's only winless program, though that definitely comes with a caveat, as there are a few teams whose only wins are over non-DI opponents. TSU has only played DI teams and while they've lost every game by double-digits, you have to admire the scheduling, even if there's a good chance this team goes winless in non-conference play.
UIW (2-2): Only beating Texas Lutheran by eight is...not great for a Division I program. The Cardinals are 0-2 against DI competition.
Basement
It's too early for us to write any teams off.